Inside, the first level is a casual dining space with an open kitchen behind a curved marble bar accented with oversized cranberry red lampshades. Bentwood armchairs, white linen tablecloths, and beveled mirrors create a welcoming, easy-going setting. At lunch, it's a favored destination for a country-style paté or house-made white sausages and perfectly paired French wines.
An upper floor, revealed behind a glittering curtain of metal chains, is reached by a hidden staircase behind a wall engraved with French culinary terms. Framed "windows" in the wall reveal guests going up and down the stairs. In this romantic upper level, the scene is elegant and intimate, complete with rich colors and textures, plush seating, tassels and etched mirrors. Indulge at the wine and cheese bar and enjoy the ambience of the wine cellar, which is embellished with a golden rope motif.
One of Rue d'OR's signature dishes is onion soup with cheese soufflé, incorporating Awaji island onions, famous for their sweetness. Rather than topping the soup with toasted French bread with melted cheese, the chef adds an airy cheese soufflé. Guests may also enjoy one of the bistro's several tasting menus, such as vegetable terrine with ravigote sauce; scallop tartar flavored with Yuzu citron; 63degree Japanese brand "Yamatonikudori" chicken with curry sauce; Chef's specialty: Braised Beef cheek; and Grilled Japanese fillet of beef with sauce Sharon and French fries, and of course, les patisseries.
Rue d'Or serves breakfast, lunch, afternoon tea and dinner daily.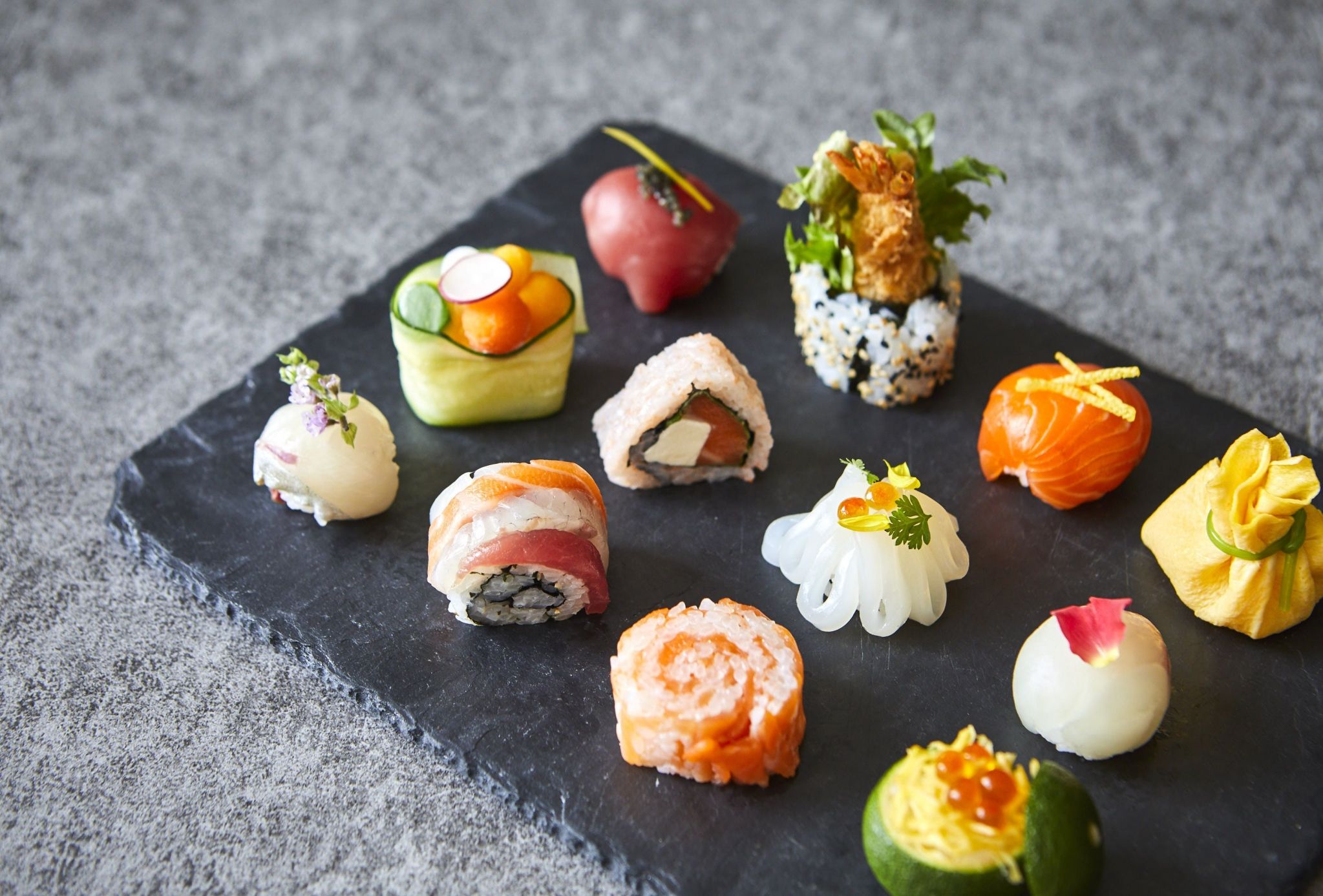 NY SUSHI BAR
Experience a different Rue D'or as we transform level two into a Sushi Bar 5days a week, for a limited time only. Helmed by Chef Miyakami and with an extensive sake menu, be delighted in this authentic gastronomic Japanese dining experience.
Period
Until June 30th (Sat) *Tue-Sat Only
Time
Dinner time only (6:30 PM - 9:30 PM)
Price

・NY Experience course ¥7,000 per person (tax & service charge are not included)
・5th Avenue course ¥9,800 per person(tax & service charge are not included)
・55th Street course ¥14,000 per person (tax & service charge are not included)

* A la carte: ¥1,300~
Strawberry Dessert Buffet "PINK'n Black"
With the luscious strawberry season upon us, The St. Regis Osaka innovates this year with a Pink & Black themed Strawberry spread. A feast for all your senses from the visually stunning spread of 40 strawberry sweets and dishes, to a treat of these sweet seasonal fruit, you can now enjoy this popular buffet with friends and family at Rue D'or.
| | |
| --- | --- |
| Period | 2017 December 29 (Fri) - 2018 May 13 (Sun) *Everyday |
| Time | Tea time (3:00 PM - 5:00 PM) |
| Price | ¥4,800 per person (tax & service charge are not included) |
| | |
| | |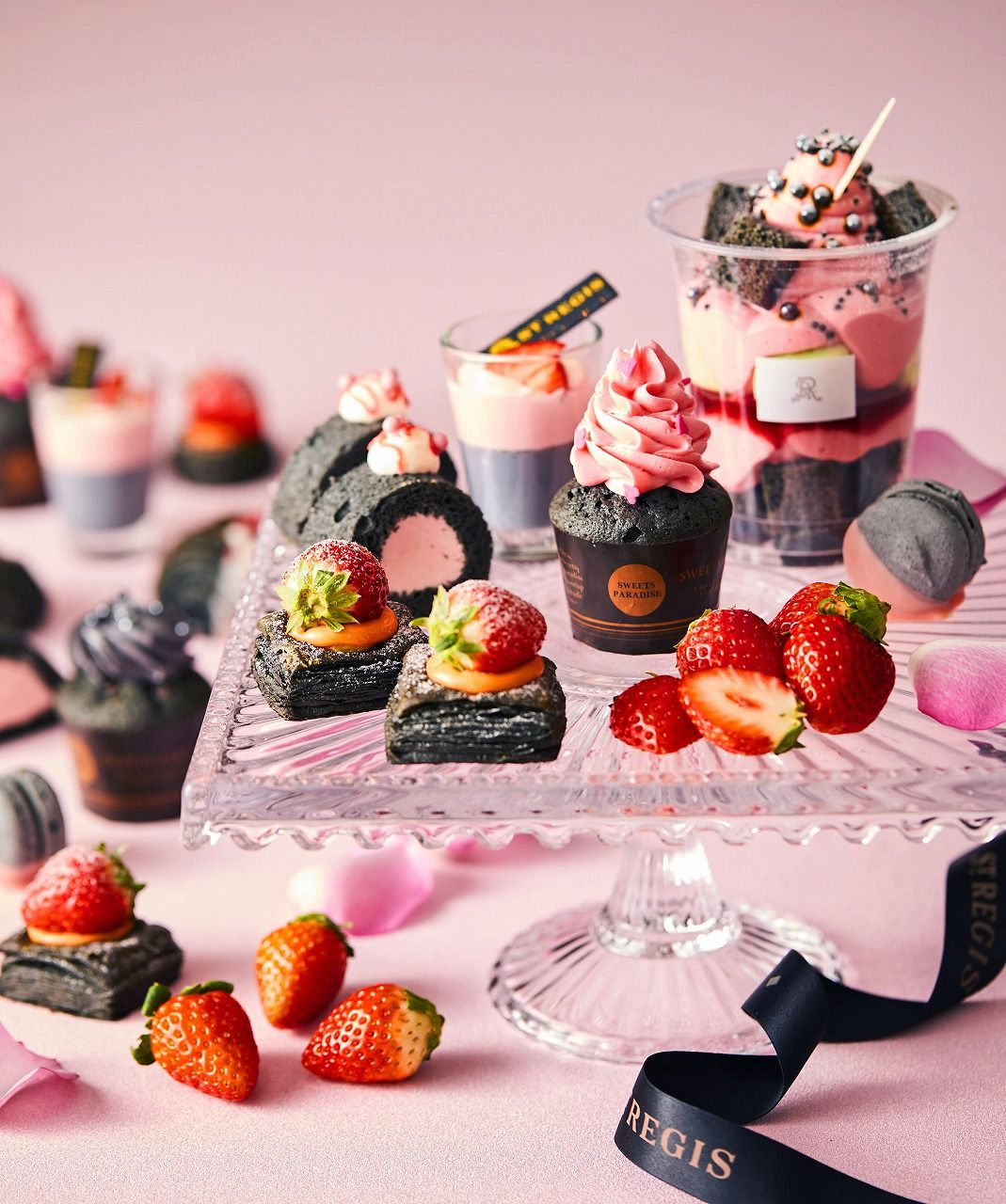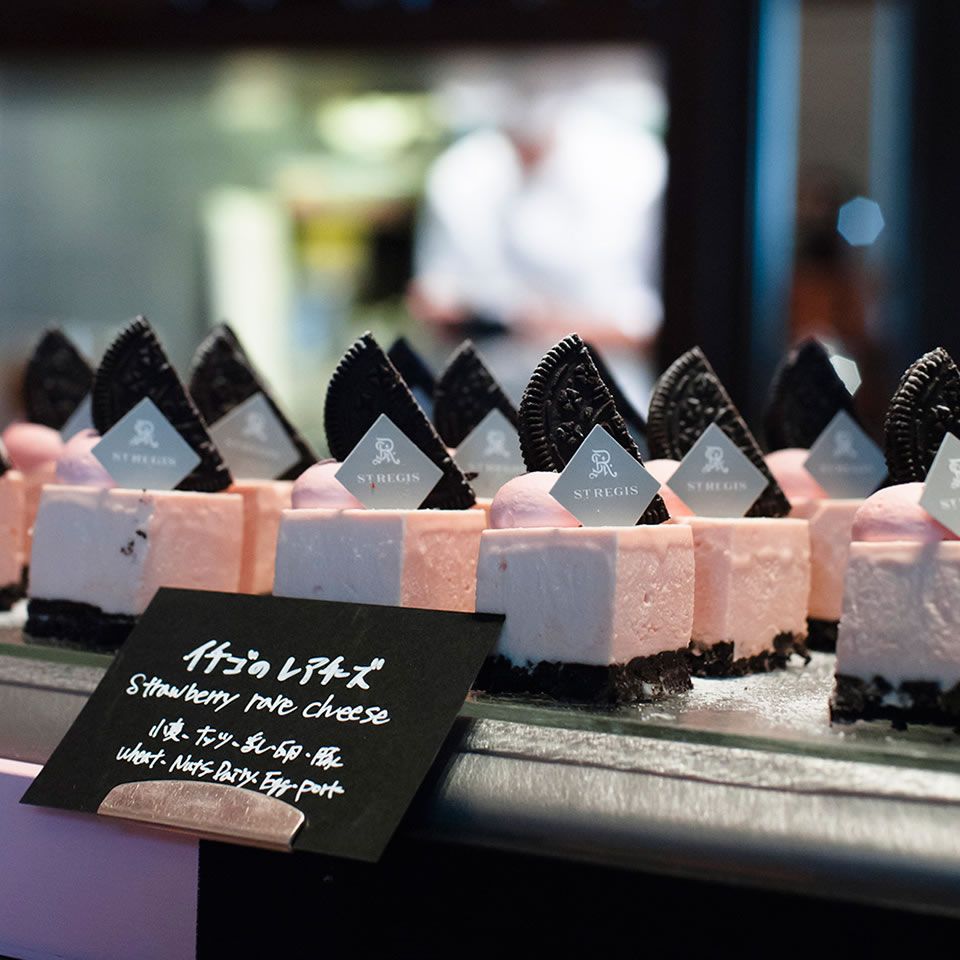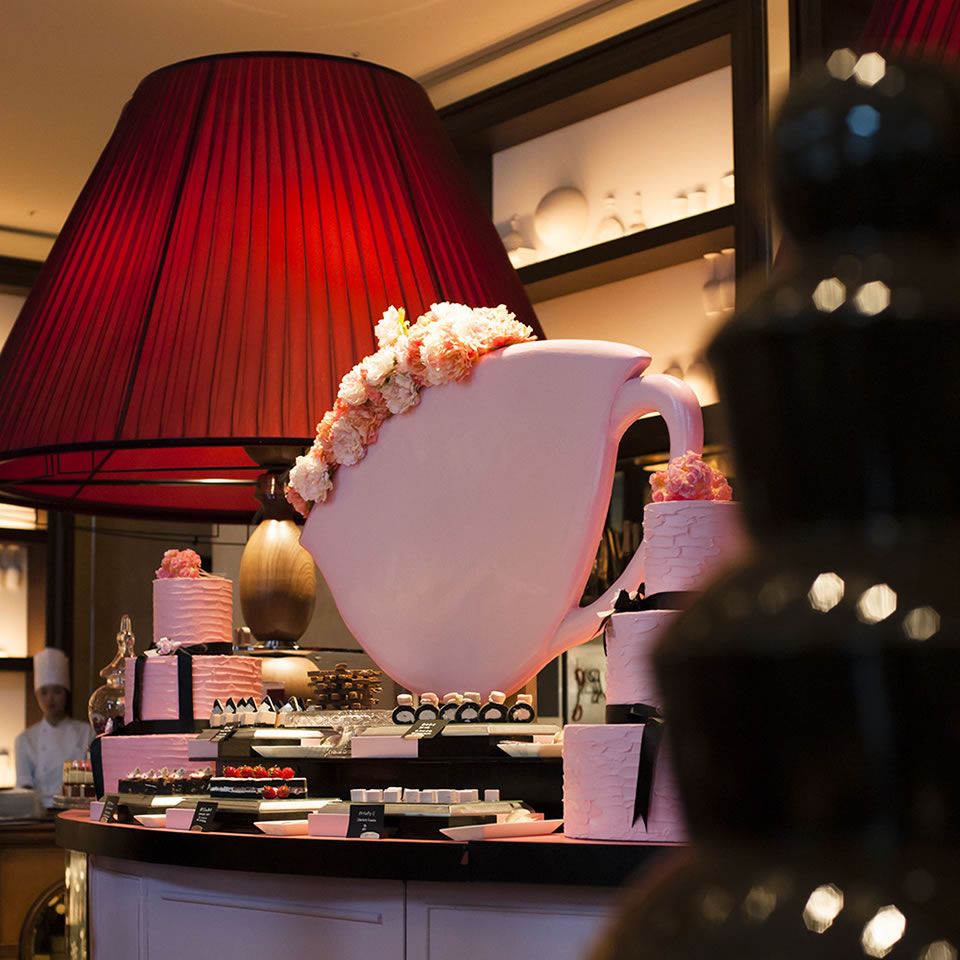 French Gourmand Dinner
Seasonal Japanese produce coupled with the talented culinary skills of Chef Kazushi Komaji, Rue D'or presents an indulgent menu that is refined and delectable.
| | |
| --- | --- |
| Time | Dinner time only (17:30 AM - 10:00 PM) |
| Price | ¥13,000 per person(tax & service charge are not included) |
| | |
| | |
| | |
Rue D'or
Cuisine:

French

Hours:

11:30 AM - 2:30 PM,
5:30 PM - 10:00 PM,
Afternoon Tea 3:00 PM - 5:00 PM

Serving Style:

À La Carte

Dress Code:

Smart Casual

Smoking Permitted:

No

For Reservation: