Inside, the first level is a casual dining space with an open kitchen behind a curved marble bar accented with oversized cranberry red lampshades. Bentwood armchairs, white linen tablecloths, and beveled mirrors create a welcoming, easy-going setting. At lunch, it's a favored destination for a country-style paté or house-made white sausages and perfectly paired French wines.
An upper floor, revealed behind a glittering curtain of metal chains, is reached by a hidden staircase behind a wall engraved with French culinary terms. Framed "windows" in the wall reveal guests going up and down the stairs. In this romantic upper level, the scene is elegant and intimate, complete with rich colors and textures, plush seating, tassels and etched mirrors. Indulge at the wine and cheese bar and enjoy the ambience of the wine cellar, which is embellished with a golden rope motif.
One of Rue d'OR's signature dishes is onion soup with cheese soufflé, incorporating Awaji island onions, famous for their sweetness. Rather than topping the soup with toasted French bread with melted cheese, the chef adds an airy cheese soufflé. Guests may also enjoy one of the bistro's several tasting menus, such as vegetable terrine with ravigote sauce; scallop tartar flavored with Yuzu citron; 63degree Japanese brand "Yamatonikudori" chicken with curry sauce; Chef's specialty: Braised Beef cheek; and Grilled Japanese fillet of beef with sauce Sharon and French fries, and of course, les patisseries.
Rue d'Or serves lunch, afternoon tea and dinner daily.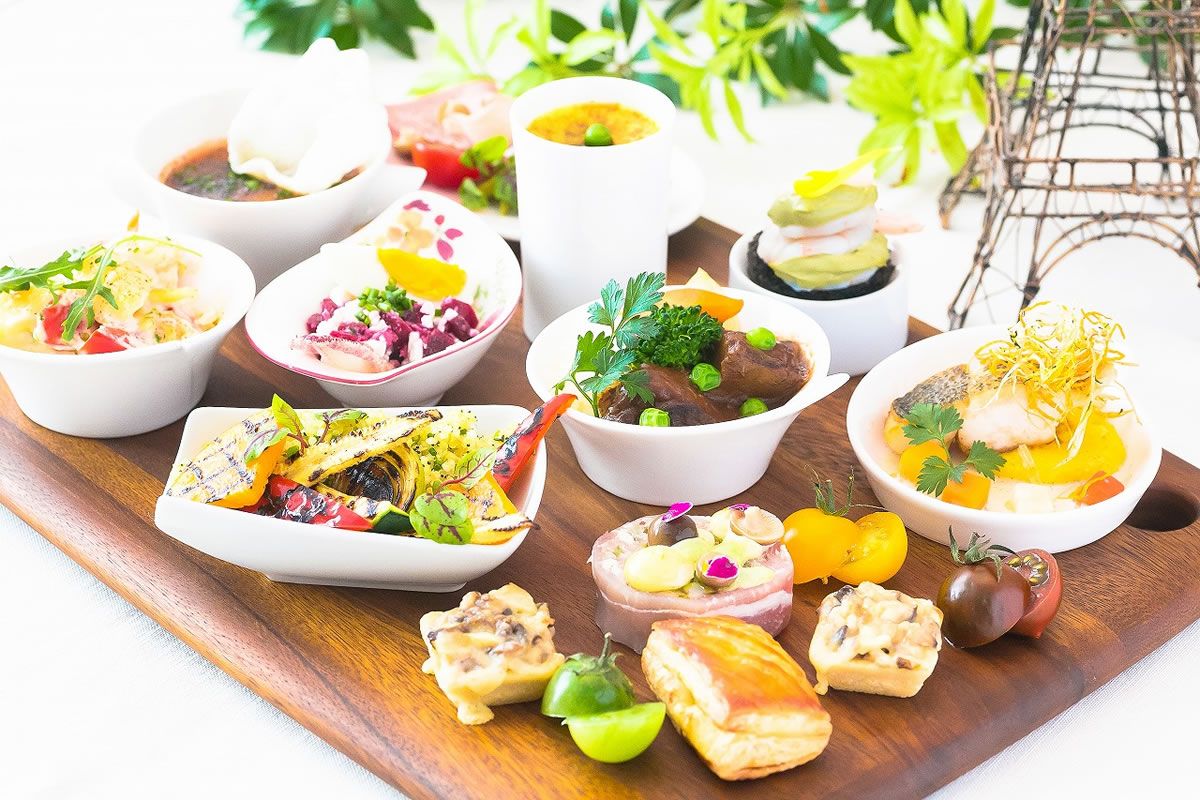 French Gourmand Lunch
French Gourmand Lunch is a new lunch plate at our French bistro "Rue D'or" with a variety of colorful petite French dishes served on a wooden plate.
Time
Lunch time only (

11:30 AM - 2:30 PM)

Price
¥3,500 per person (tax & service included)
Menu
Lunch plate contains 10 kinds of petite dishes, salad, soup, baguette, dessert, coffee or tea
Dessert Buffet "Parisienne"
The theme of our latest dessert buffet is "Parisienne," featuring both traditional and contemporary French sweets such as eclair, macaron, saint-honore, and more.
| | |
| --- | --- |
| Period | June 2 (Fri) - September 30 (Sat) *Fri, Sat, Sun & Holidays only |
| Time | Tea time (3:00 PM - 5:00 PM) |
| Price | ¥4,800 per person (tax & service included) |
| | |
| | |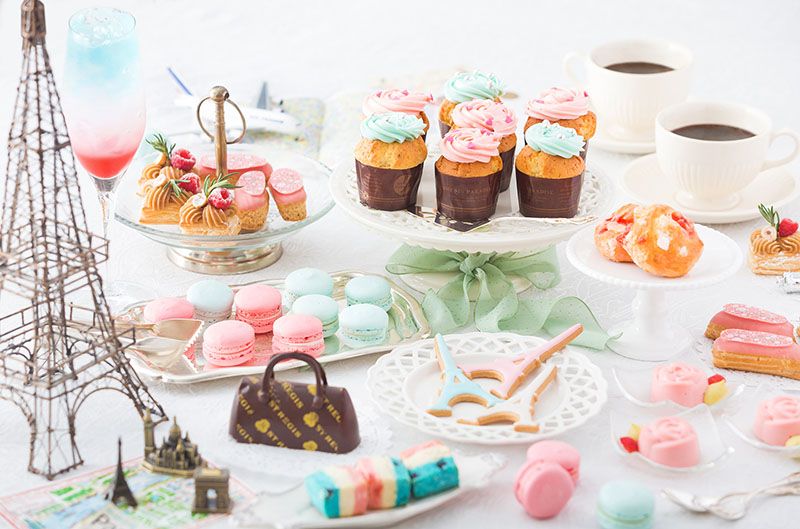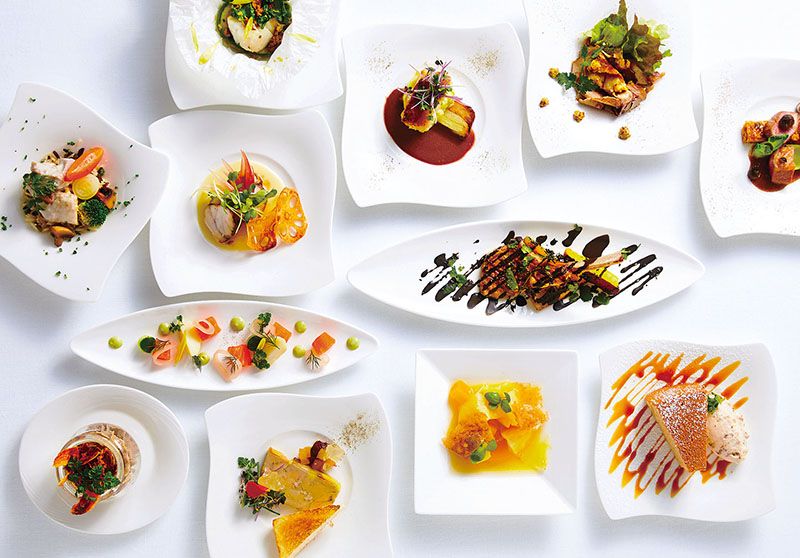 Petit Degustation
Francophiles will be enthralled by up to 10 dishes quintessential bistro fare at Rue D'or over two hours at dinner time. Diners will also be treated to free-flowing wines, sparkling wines, beers and soft drinks.
Time
Dinner time only (

5:30 PM - 10:00 PM)

Price
¥7,500 per person (tax & service included)
Rue D'or
Cuisine:

French

Hours:

11:30 AM - 2:30 PM,
5:30 PM - 10:00 PM,
Afternoon Tea 3:00 PM - 5:00 PM

Serving Style:

À La Carte

Dress Code:

Smart Casual

Smoking Permitted:

No

For Reservation: